Search the shop
Back to

News
Artist Draws Strength From His Faith
In an interview with the Salvation Army's 'War Cry' magazine, Stoke-on-Trent based artist Ian Parker talked about the importance of art and faith in shaping the positive life he has enjoyed.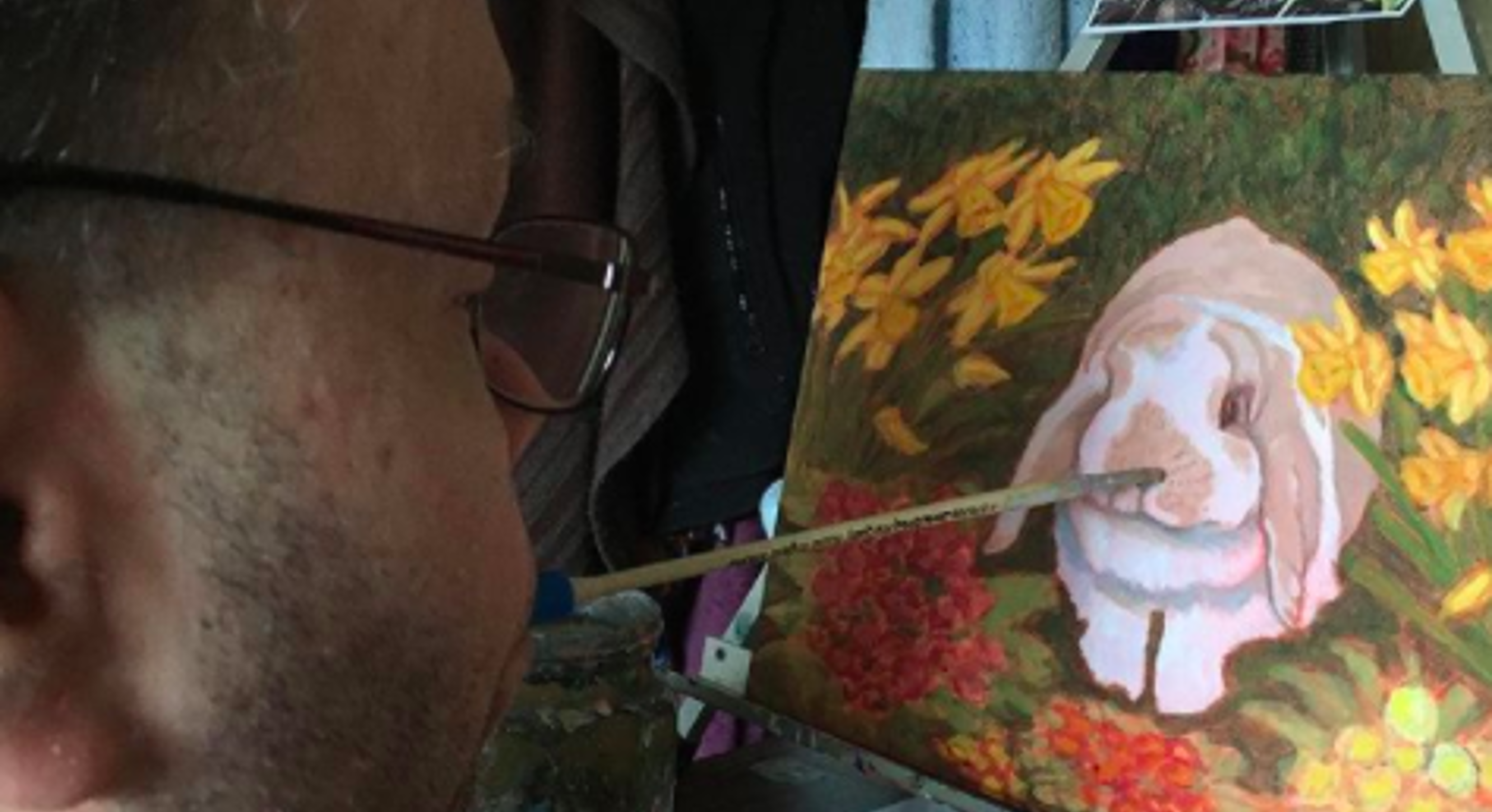 Born with Arthrogryposis Multiplex Congenita, which in his case meant Ian had partly fixed or very stiff joints, his life started off very challenging. Although he was able to walk around using calipers and crutches until age 12, he decided after a series of falls to use a wheelchair to avoid risk of injury. Ian has remained in a wheelchair ever since and as a result of his condition and the extremely limited movement in his limbs, he began to use his mouth to hold the paintbrush and to draw.
Although at the beginning he had difficulty controlling the paints, "It was a bit sloshy' said Ian, he gradually grew in confidence and went on to graduate with a degree in fine art at Staffordshire University. He then went on to become a mouth painter with the Mouth and Foot Painting Artists.
As a devout Christian, faith shapes Ian's perspective on all aspects of his life. He is convinced that his skill is a gift from God, adding, 'I believe God has given me the talent not only to earn a living and look after my family but also to encourage other people about what's possible'.
To read the full, illuminating article about Ian, click on this link: https://issuu.com/salvationarmyuk/docs/wc_29_may_2021_web/6?fr=sOTU3MDM3MjY3MjE
---
Latest News Stories
---
Join our mailing lists
If you would like to be put on our mailing list to receive our greeting cards, calendars and other products then please fill in the form here.