Search the shop
Back to

News
The Importance Of The Christmas Card
Artist Tom Yendell, based in Holybourne, Hampshire was much in demand for interviews by the media during November.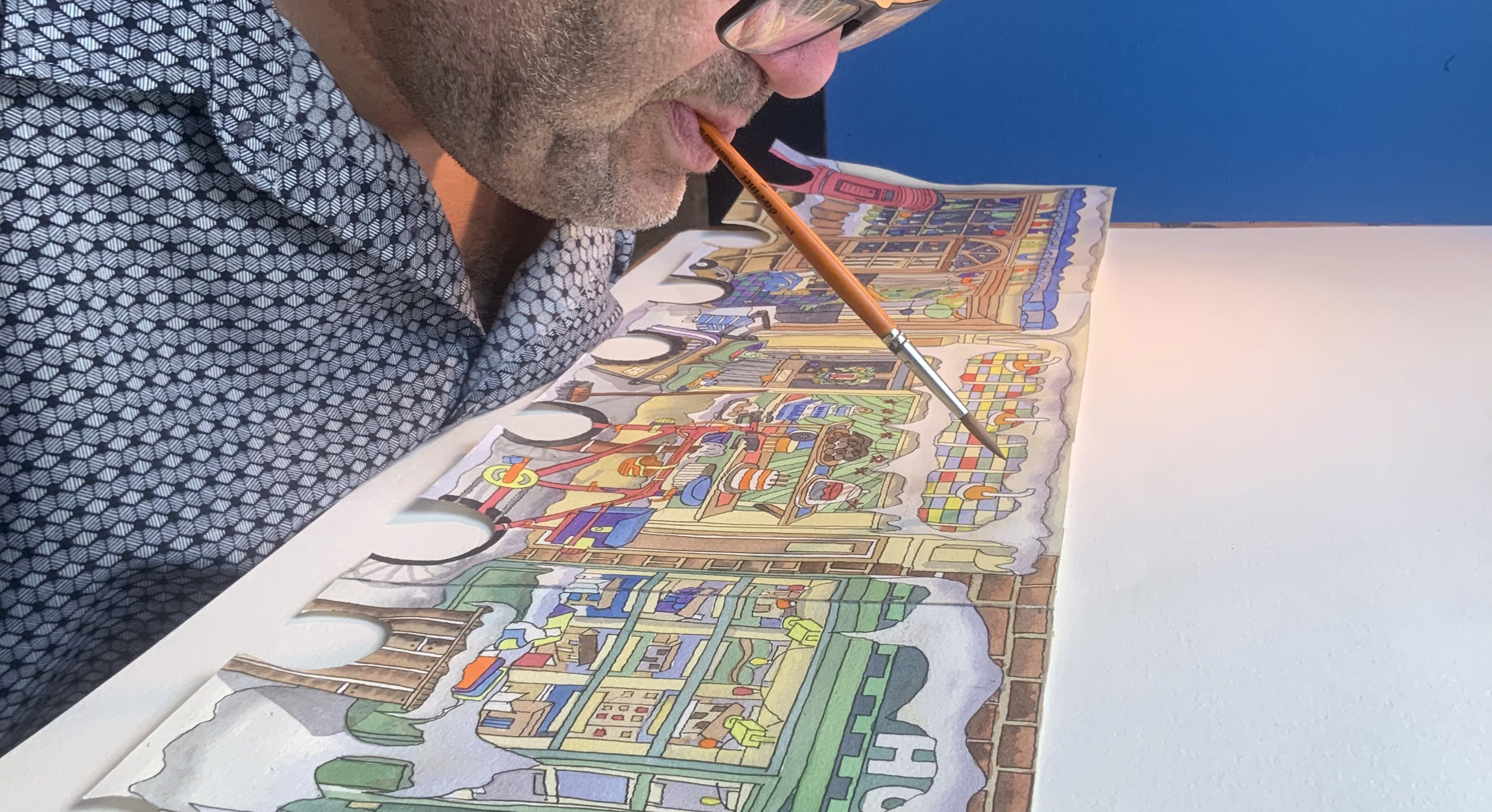 BBC Radio  
First up was a radio interview with the Kate Martin Breakfast Show on BBC Radio Solent, during which Tom discussed how as a person born with no arms, he became reliant on using his mouth and feet from an early age and went on to become an artist with the MFPA. During the interview he relayed why the organisation was formed over 60 years ago and why Christmas, and the income from the sale of Christmas cards in particular, is so important to the MFPA artists around the world.
Kate Martin was very impressed with the MFPA Christmas cards and recommended her listeners to consider buying their cards as a very good way to keep in touch, given the uncertainties about who people will be able to meet up with this festive season.
The broadcast reached over 200,000 listeners.
Farnham Herald  
Next up was a feature story about why the sale of Christmas cards is so important to the MFPA artists, which ran in the Farnham Herald and appeared in both their newspaper and online editions.
Local artist Tom Yendell explained why with so many people living in isolation during 2020, Christmas greetings cards are such an important way of keeping in touch with friends and family and to show you are thinking of them during the festive season.
The newspaper also ran a Free MFPA Christmas card and envelope promotional offer for its readers, which was inserted into the newspaper to raise awareness of the MFPA product. The newspaper reached 26,000 readers and was viewed online by over 6,000 people.
---
Latest News Stories
---
Join our mailing lists
If you would like to be put on our mailing list to receive our greeting cards, calendars and other products then please fill in the form here.