Search the shop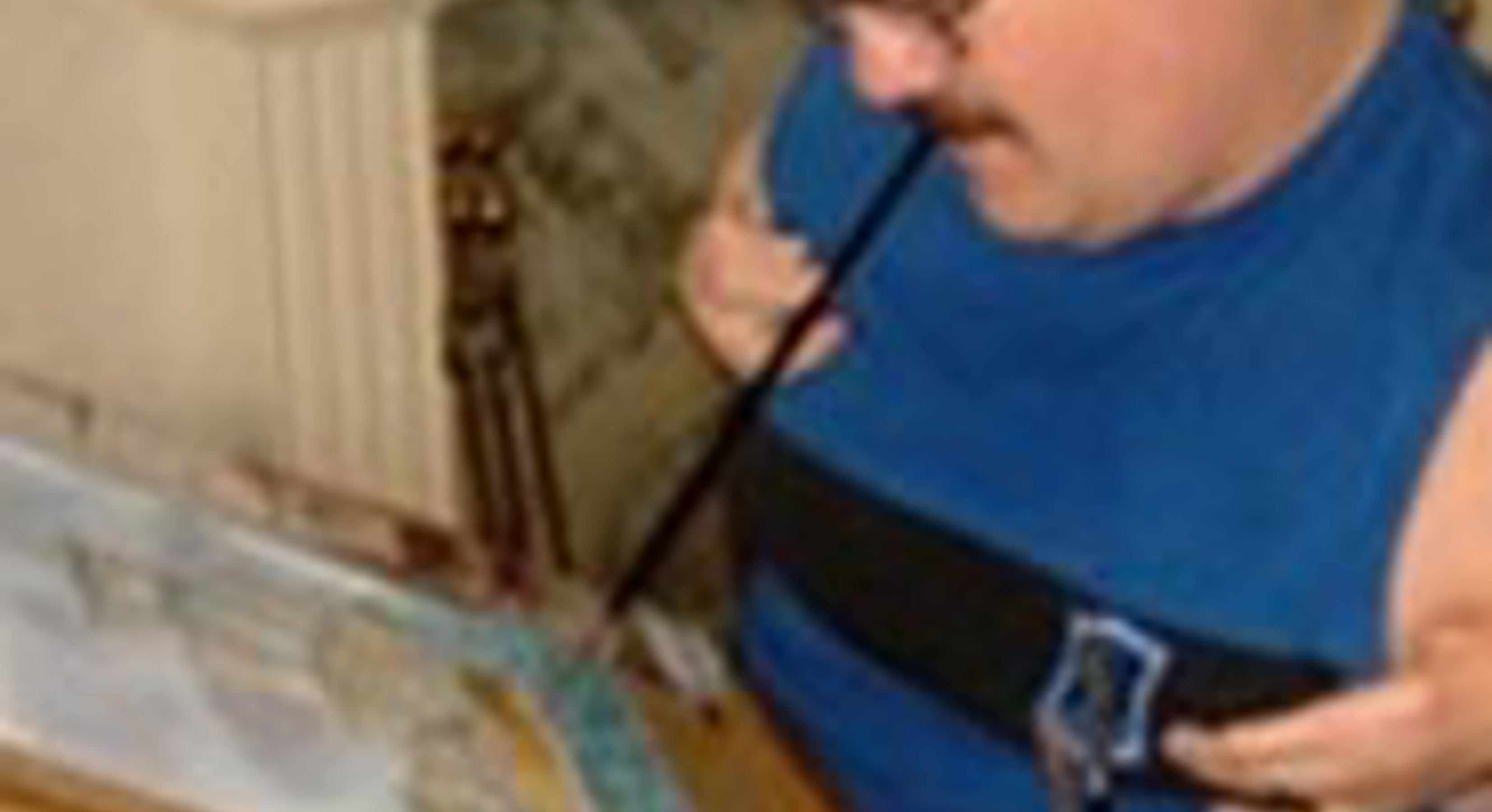 MFPA Student Artist
Born: 1962
Lives in: Hull
Painting style: Mouth Painter
Subjects: Landscapes and Industrial themes
David Read was born with multiple problems due to his mother having been prescribed the drug Thalidomide during pregnancy. His family moved around the country extensively when David was young with the result that many different doctors with varying opinions saw him as a patient. David attended Chailey Heritage School from the age of 11 until 14 but the family moved again, finally settling in Hull. Here David went to Technical College to study for his 'O' levels but his education was interrupted by five years of operations where his thigh was broken and lengthened, and his hips replaced. Eventually, at the age of 28, David walked for the first time.
In 1995 David married Tracey and the couple have a son, Callum. David started painting after being encouraged by MFPA artist Katrina Gardiner, who knew him through the Thalidomide Society. He began painting by foot, following Katrina's lead, but finds mouth painting a more suitable technique.
David is influenced by his surroundings in his choice of painting subjects, with much of his work having Hull related themes, such as the Hull built HMS Iron Duke, the Royal Navy ship on which Prince Wiliam served for a time.
---
---
Products featuring David's work
---
Join our mailing lists
If you would like to be put on our mailing list to receive our greeting cards, calendars and other products then please fill in the form here.