Search the shop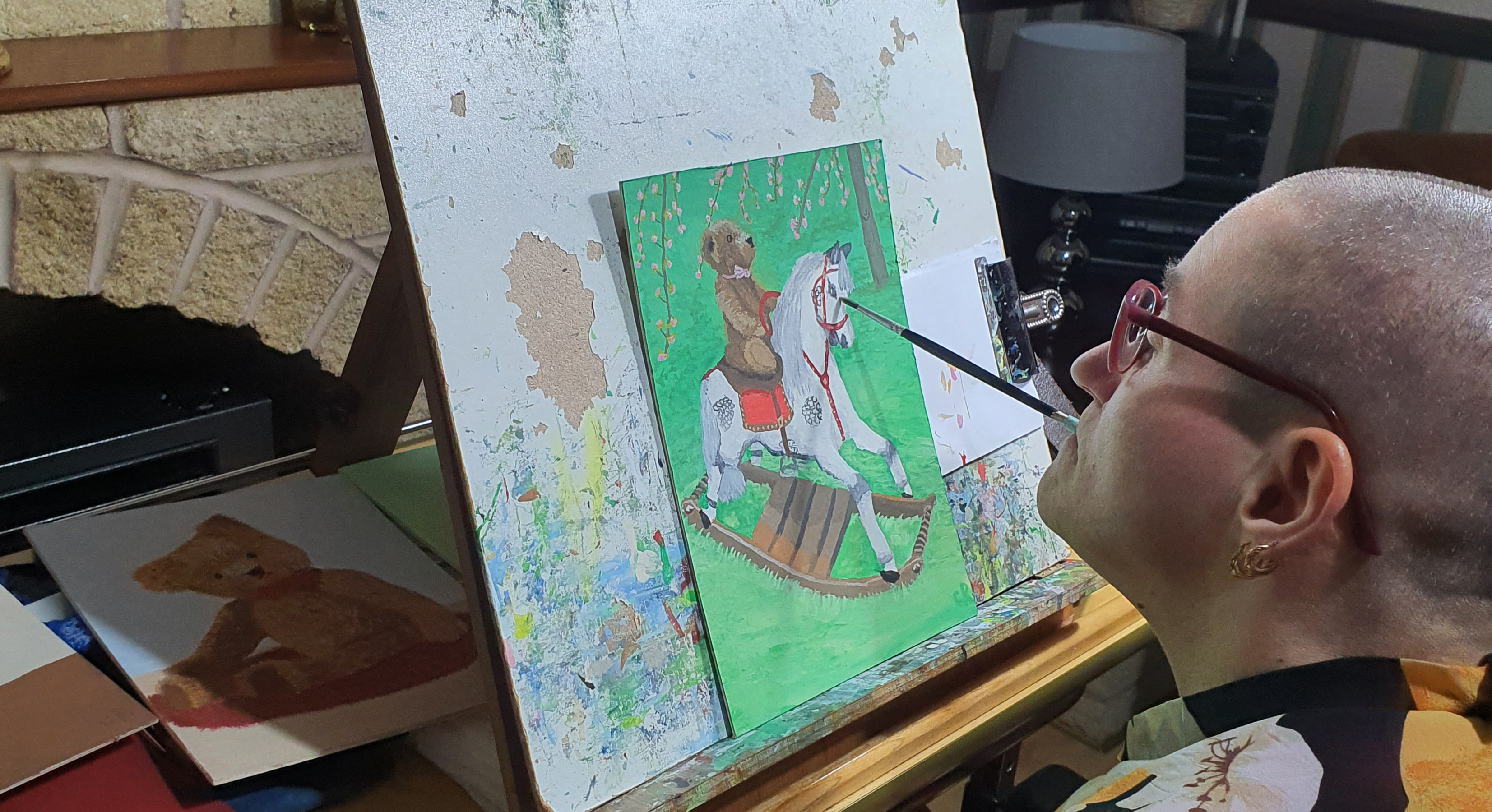 MFPA Student Artist
Born: 1973
Lives in: Shropshire
Painting style: Mouth painter
Subjects: Animals and Wildlife, Flowers, Still life
It was not until she was nine months old that Carolanne was diagnosed as suffering from Cerebral Palsy, the result of a difficult birth. Apart from physical disabilities Carolanne has speech difficulties, which frustrate aspects of everyday life, making it hard to speak on the telephone and difficult for strangers to understand her. After attending a special school since the age of two and a half, at fifteen Carolanne finally got her wish to go to an ordinary school, like her two sisters, where she flourished, defying concerns that she would not cope at a mainstream school.
After school Carolanne went to day centre where she could only watch everyone else taking part in craft classes, since she is unable to use her hands.
Finally she decided to try holding a paintbrush in her mouth, never having seen the technique or ever having painted before. Delighted by her new talent Carolanne practised constantly, improving her technique. She began to submit her work to the MFPA who monitored her progress until in 2006 her hard work eventually paid off and she had reached a high enough standard to be accepted as a Student Artist. According to Carolanne, she and her family were 'over the moon.'
She continues to paint from home, with a tutor helping her with new techniques. A loving aunt to her two nephews and one niece, Carolanne is a keen music fan, being lucky enough to meet her favourites, Shakin' Stevens and Take That.
---
A sample of Carolanne's work
---
Join our mailing lists
If you would like to be put on our mailing list to receive our greeting cards, calendars and other products then please fill in the form here.