Search the shop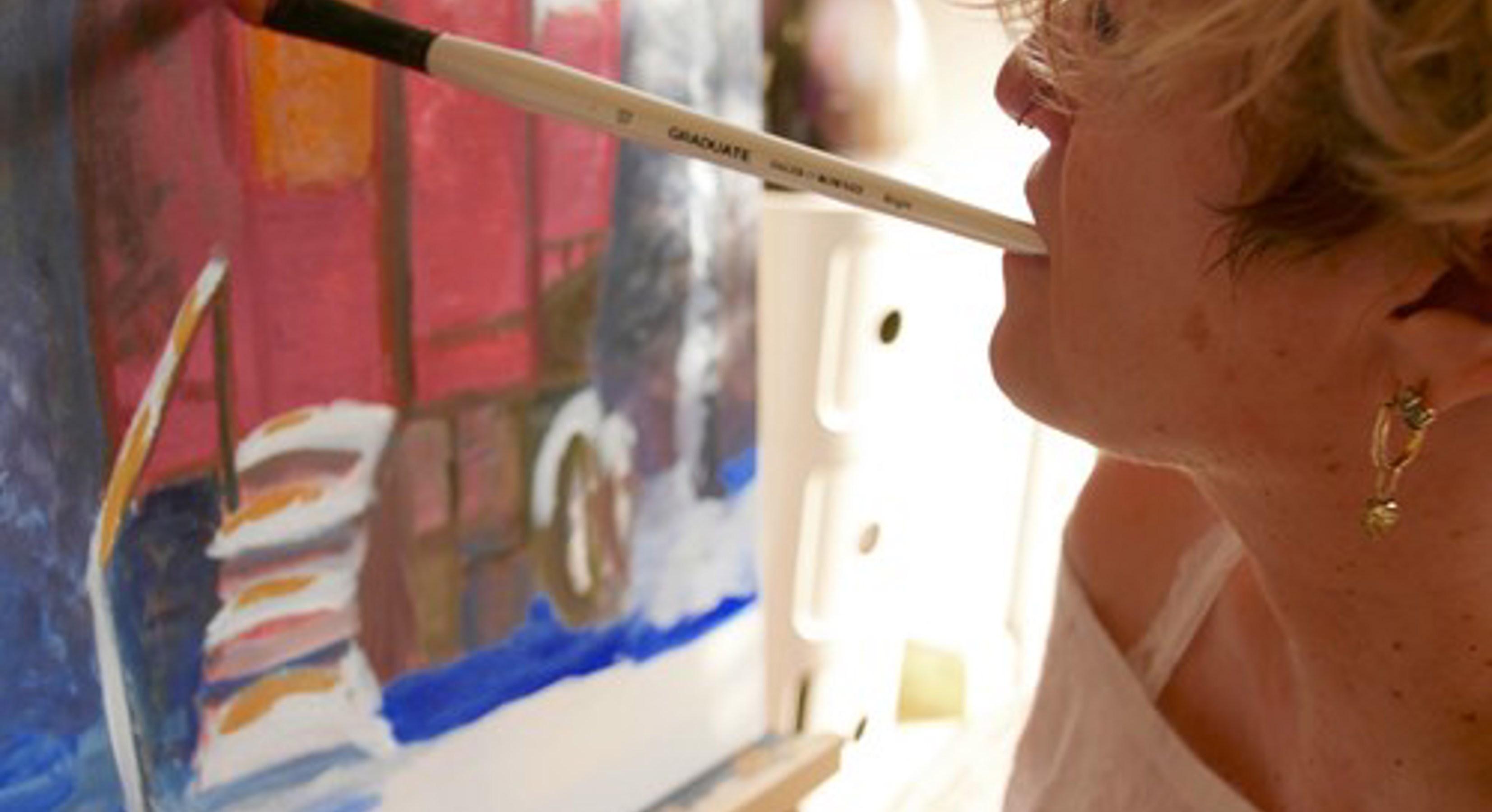 MFPA Member Artist
Born: 1965
Lives in: Sussex
Subjects: Figurative, Landscape
Alison Lapper was rejected by her mother at birth and spent her childhood and teenage years in specialist institutions, principally Chailey Heritage School. The focus of education and training for disabled children at the time resulted in Alison being forced to wear artificial limbs in order to appear 'normal', although it was not until Alison left Chailey that the notion of her being different and disabled really struck her. She has been an outspoken commentator on disability issues ever since.
Alison first developed an interest in art whilst at school and became a Student Member of the MFPA at just sixteen. She went on to achieve a first class honours degree in Fine Art at the University of Brighton and in 2003 was awarded an MBE for services to art.
In 2000 Alison gave birth to her son Parys, her greatest achievement, and a huge source of love and pride. Alison and Parys have featured regularly in the BBC series 'Child of Our Time'. Marc Quinn's controversial statue 'Alison Lapper Pregnant' spent 18 months on the fourth plinth in London's Trafalgar Square, raising disability awareness and prompting widespread public debate. Alison published her autobiography 'My Life in My Hands' in 2005.
---
---
Join our mailing lists
If you would like to be put on our mailing list to receive our greeting cards, calendars and other products then please fill in the form here.