Search the shop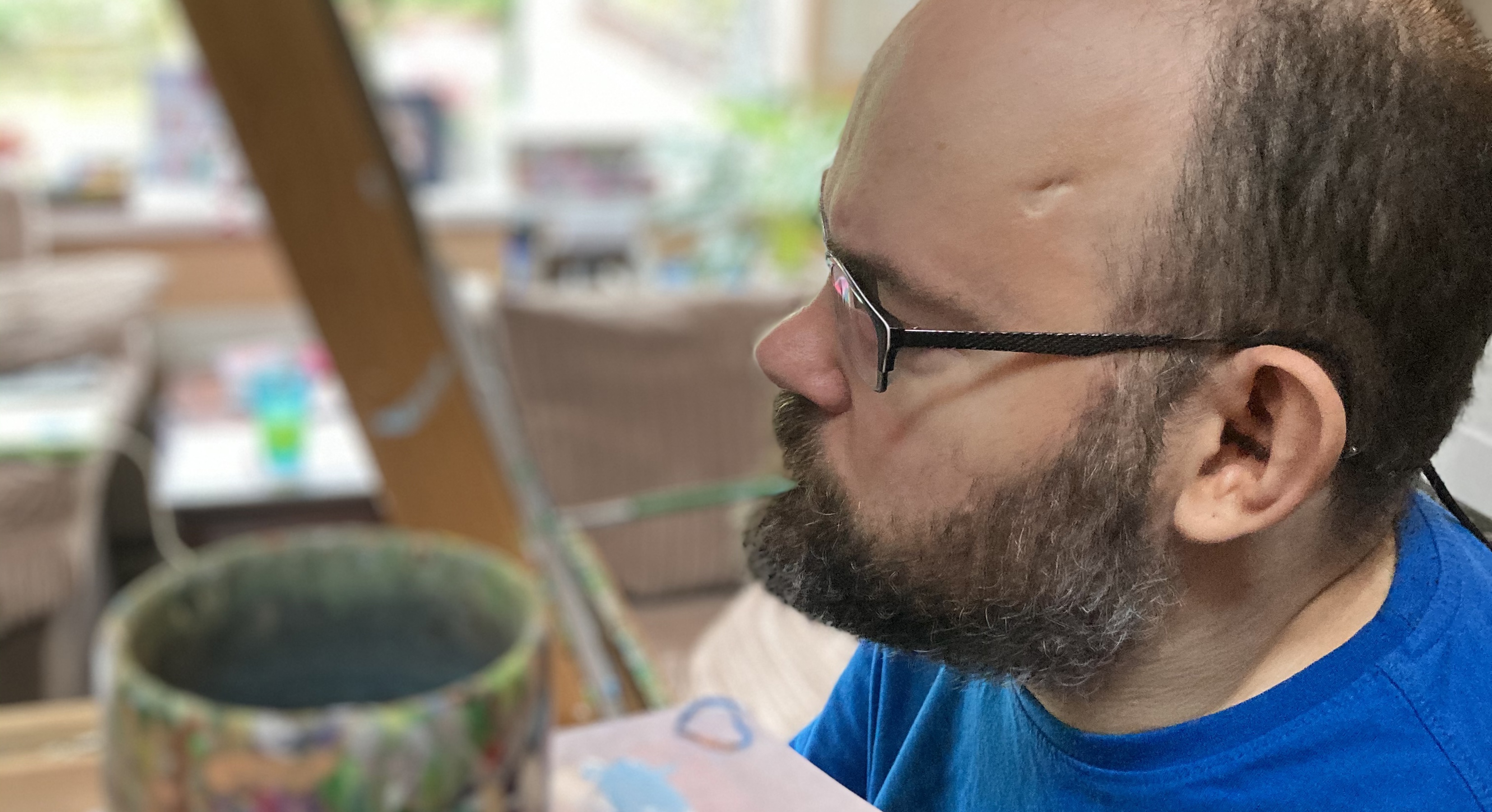 MFPA Student Artist
Born: 1972
Lives in: Leeds
Painting style: Mouth painter
Subjects: Flowers, birds, landscapes
Ian is from Leeds and he broke his neck playing rugby for his school when only 16 years old. He paints with acrylics, holding the paintbrush in his mouth and his naturally delicate style suits close-up artwork of flowers which are his favourite subject. He has progressed into painting birds and landscapes. Ian has been married to Chloe since 2001 and they have two cats.
'Being a member of the MFPA gives me confidence, independence and the support to enable me to develop my skills. It has allowed me to create a career out of what was previously a hobby'
Ian McGenn
---
---
Join our mailing lists
If you would like to be put on our mailing list to receive our greeting cards, calendars and other products then please fill in the form here.