Search the shop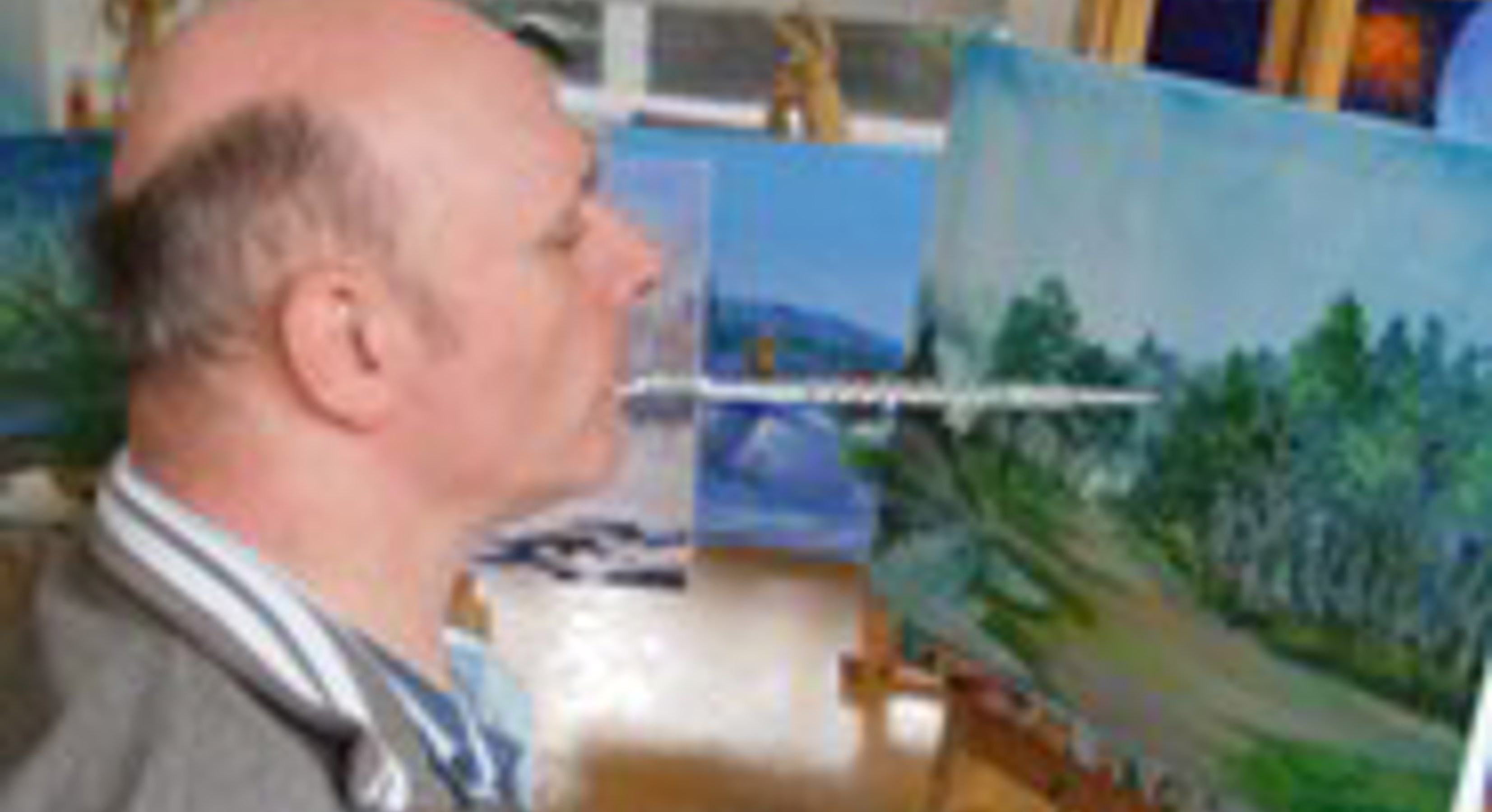 MFPA Associate Member
Born: 1962
Lives in: West Yorkshire
Painting style: Mouth painter
Subjects: Landscape, Scenery, Water
David Cawthorne was born in the mining community of Castleford, West Yorkshire. When he left school the obvious career for a young man from Castleford was to go 'down the pits' and David entered Fryston Colliery at 16. Friends at work persuaded David to join them in playing Rugby Union, a sport he excelled at and enjoyed every weekend until at just 18 he was involved in an accident during a game in which he broke his neck. During his time in hospital David was introduced to painting as an Occupational Therapy, a hobby which fortunately developed into a career.
David married Gillian in 1983, and with Gill and her family's support his painting skills have flourished. David was made an Associate Member of the MFPA in 1998, and has attended numerous international conferences, representing his fellow artists. He enjoys painting landscapes, especially those including water, preferring to capture the serenity of calm seas and peaceful lakes. David rents a studio with a group of other professional artists in Wakefield, something that he finds gives him discipline in his painting.
'The MFPA has given me a reason to get out of bed, broaden my horizons, allowed me a greater independence. But most importantly being proud to part of the association'
David Cawthorne
---
---
Join our mailing lists
If you would like to be put on our mailing list to receive our greeting cards, calendars and other products then please fill in the form here.