Search the shop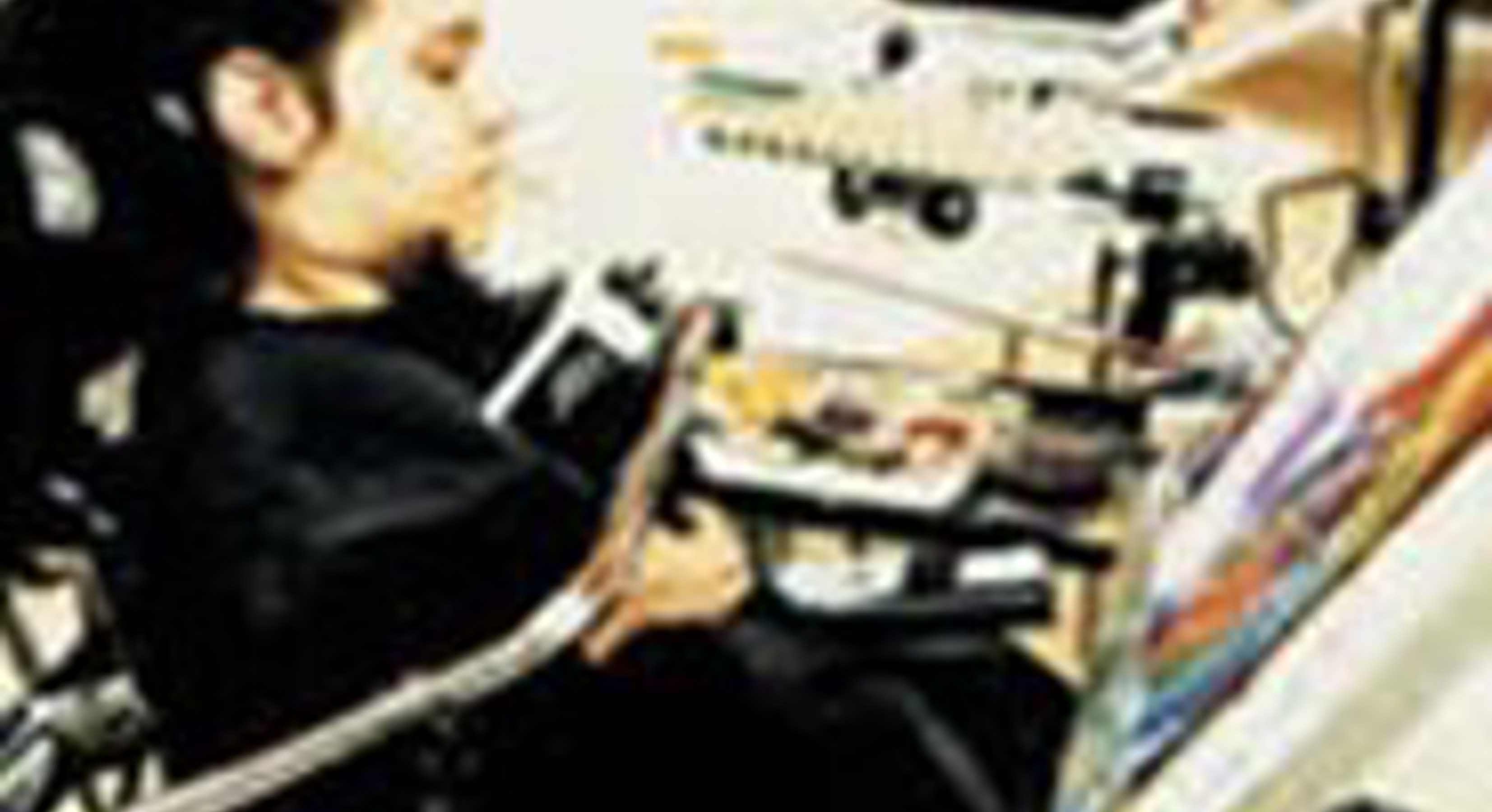 MFPA Student Artist
Born: 1976
Lives in: West Sussex
Painting style: Mouth painter
Subjects: Flowers, Still life, Animals and Wildlife
Pauline Angus was born with the rare congenital condition known as arthrogryposis, which affects the muscles and bones of the limbs. In Pauline's case the condition rendered her a permanent wheelchair user. She became interested in art at school, achieving an A level in the subject. Her work was brought to the attention of the Mouth & Foot Painting Artists and she was accepted as a student artist at the age of just seventeen.
Originally from Inverness, Pauline now lives in the warmer climate of Bracklesham Bay, near Chichester, West Sussex, with Mouth & Foot Painting Student Artist Jeff Astle. She works mainly in oils and enjoys painting still life, especially flowers.
---
---
Join our mailing lists
If you would like to be put on our mailing list to receive our greeting cards, calendars and other products then please fill in the form here.