Search the shop
Back to

News
Artist Shares His Story On 'Songs of Praise'
Stoke-on-Trent based mouth painter Ian Parker shared with the BBC viewers of 'Songs of Praise' how his faith turned his life around and led him from the dark days of his teenage depression to a new life of optimism and fulfilment.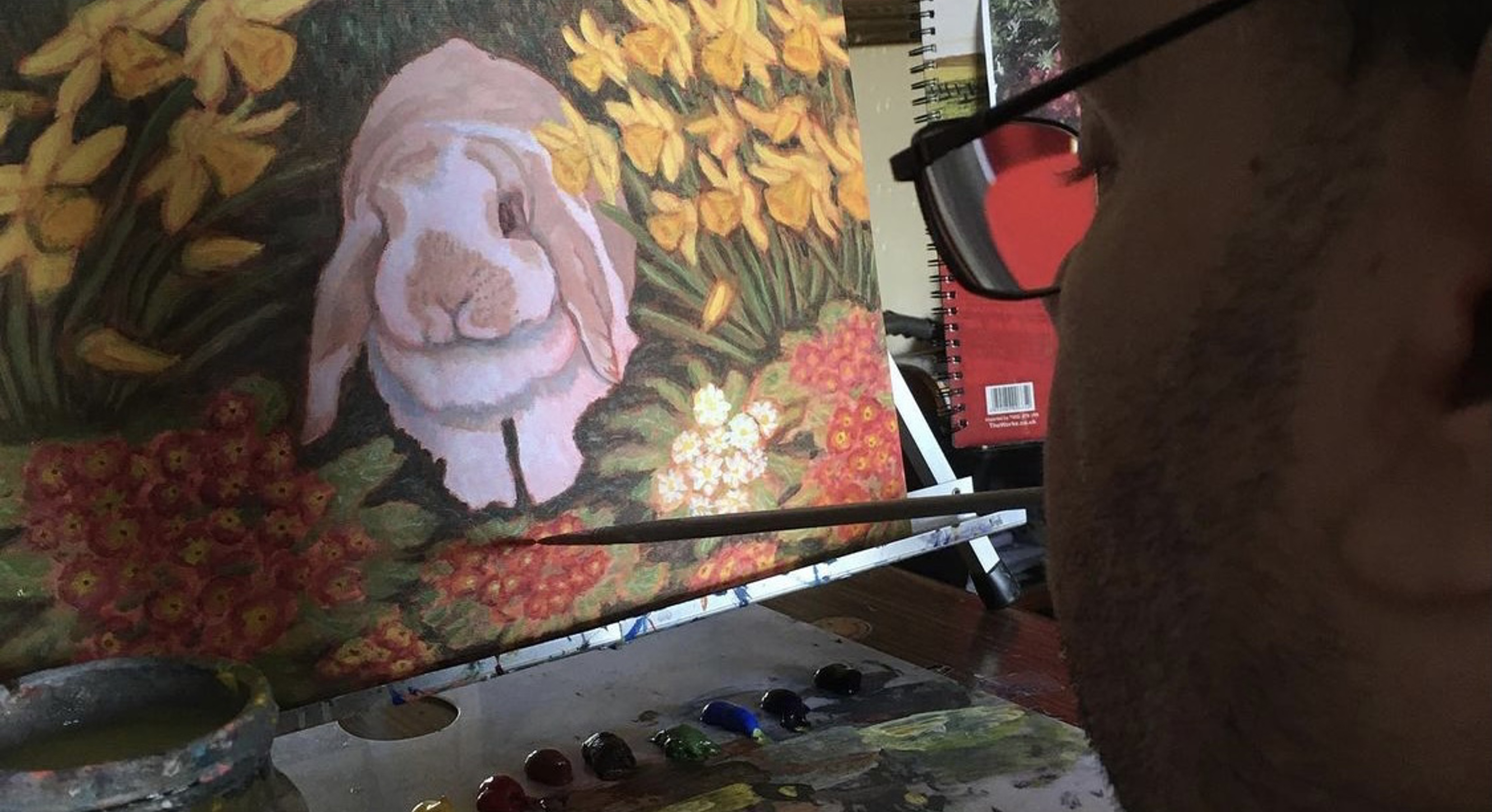 From birth Ian suffered from arthrogryposis, which basically means that his joints are fixed, rendering him unable to use his arms and hands and unable to walk without extreme difficulty. At age 12 and after many falls and injuries trying to walk with calipers and other aids, he confined himself to a wheelchair. Around that same time, he discovered religion and a new purpose and energy for life followed, which in turn resulted in him fully focussing on his other passion, art. Holding a paintbrush and pencils in his mouth, Ian went on to gain a fine arts degree and in time, he became a member of the Mouth and Foot Painting Artists.
Now married to Mary and with two daughters, Ian has gone on to become a very successful artist, producing numerous original paintings that have been turned into successful greetings cards and distributed worldwide by the MFPA. He also recently illustrated a magical children's book for the MFPA called 'Danny's Dream', which very topical in this Olympic year, is about a boy who dreams of becoming an Olympic champion athlete and whose young life is dramatically transformed, in a way he never imagined.
The hymn he chose as his favourite for the Songs of Praise choir to sing was 'And Can It Be', which Ian said, "Really sums up for me what I now have and how I've turned my life around".
Watch Ian's interview online here.
---
Latest News Stories
---
Join our mailing lists
If you would like to be put on our mailing list to receive our greeting cards, calendars and other products then please fill in the form here.