Search the shop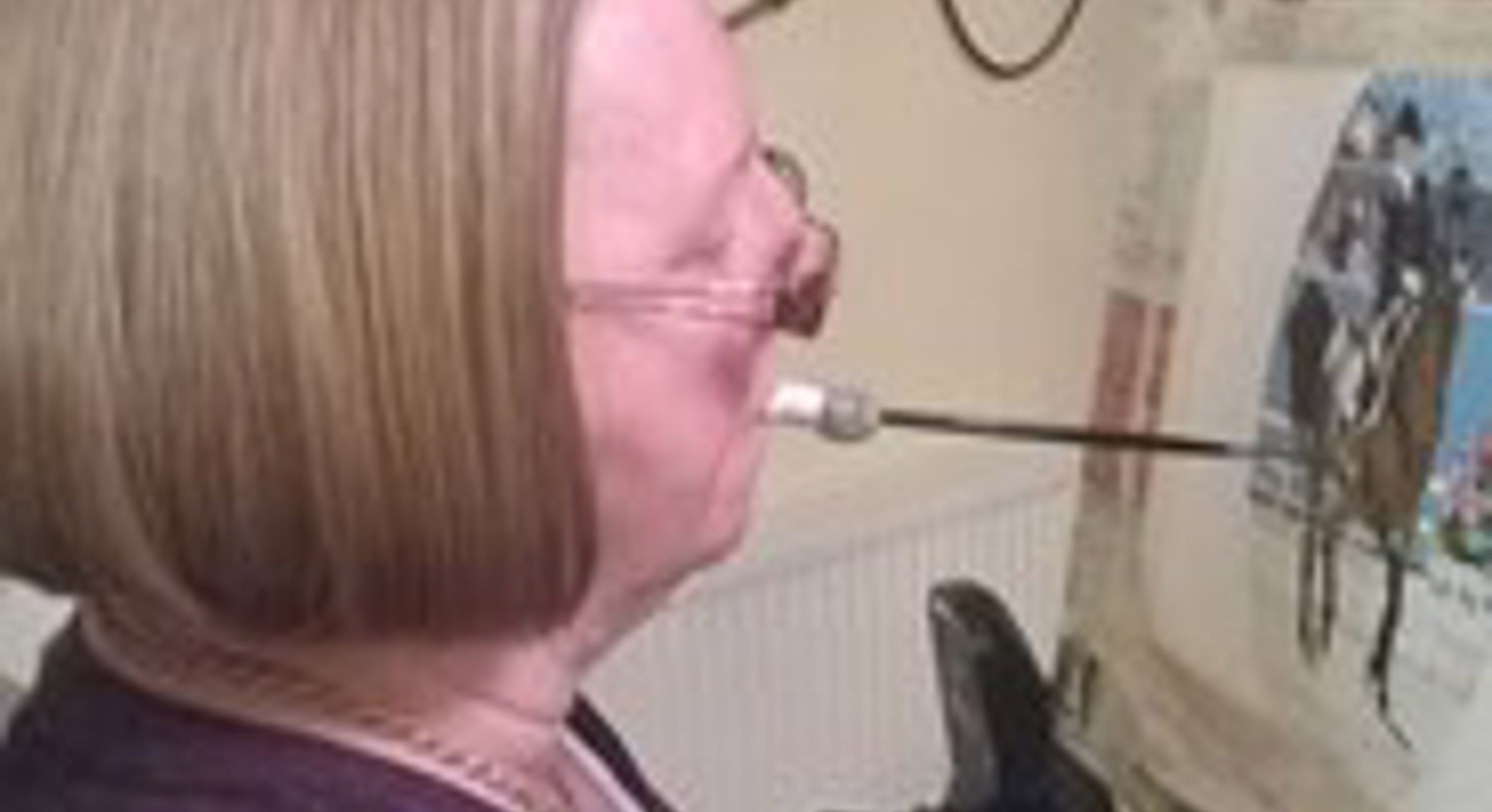 MFPA Student Artist
Born: 1946
Lives in: Powys
Painting style: Mouth painter
Subjects: Animals and Wildlife, Landscape, Portraits.
Ann met Board Member Artist Tom Yendell in 2008 at the Mobility Roadshow and he gave her her first paint brush mouth holder. In 2009 Ann attended a five day course to learn to paint by mouth. Initially she undertook a beginner's course in watercolour through Aberywth University. She has just this year attained a Diploma in watercolour with a distinction from the London Art College. Her favourite subjects are portraits, wild life, landscapes and events. Ann is just completing a series of work based on the 2012 Paralympics, before she starts on gaining another certificate in oil painting from the London Art College. Belonging to an art group that she is not the only wheelchair user but is the only mouth painter Ann says painting lets me loose myself in the piece and forget all else.
In Memoriam
Sadly Ann passed away on Friday 19th June. She will be greatly missed by the Association and her fellow artists.
---
---
Join our mailing lists
If you would like to be put on our mailing list to receive our greeting cards, calendars and other products then please fill in the form here.