Search the shop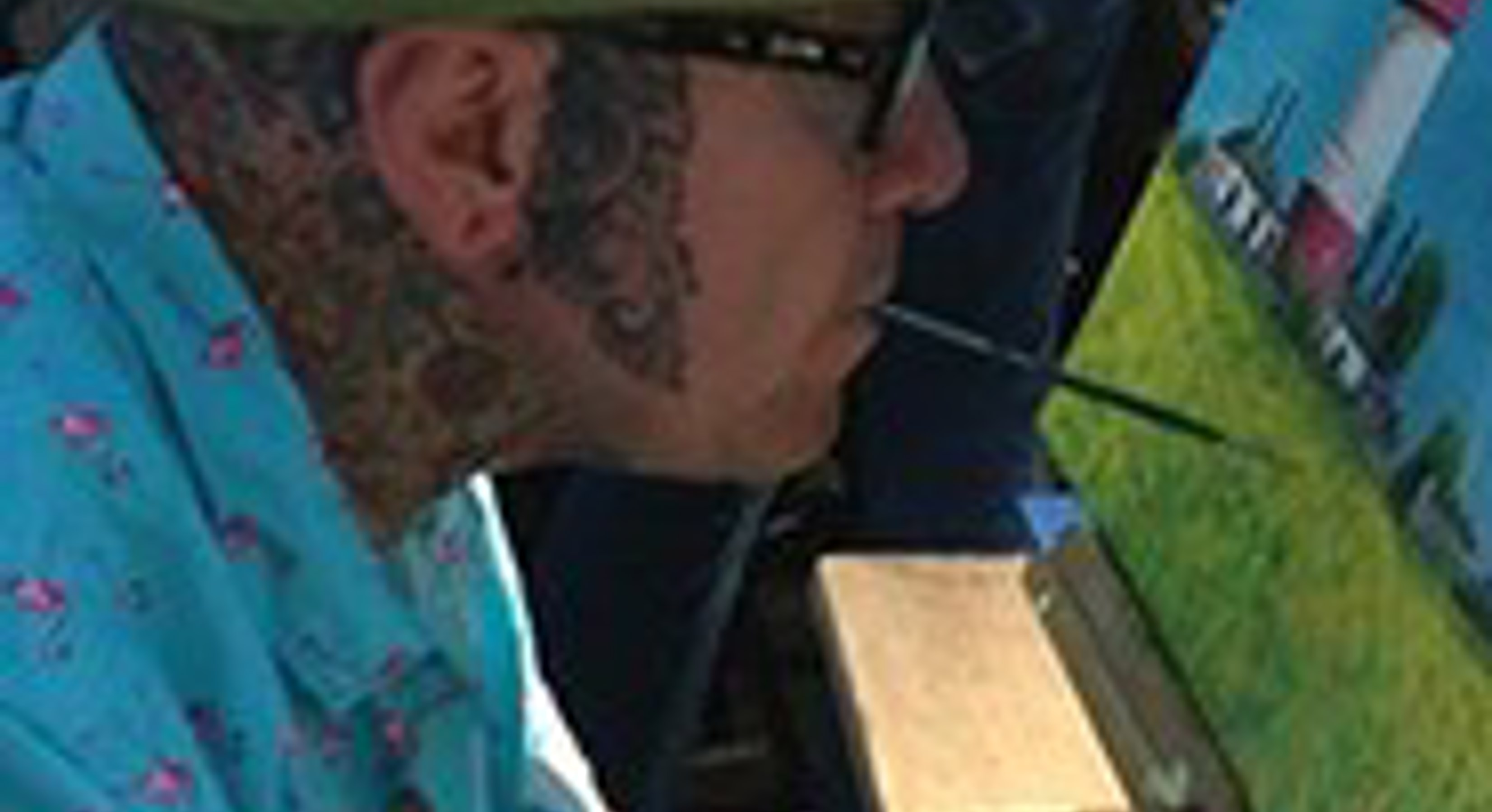 MFPA Board Member
Born: 1961
Lives in: Norfolk
Painting style: Mouth and foot painter
Subjects: Landscape, Scenery
It is with great sadness that we must inform you of the passing of Steve Chambers just before the New Year. Well known in the MFPA family, Steve's hard work ethic and dedication to his art and the MFPA made him a truly invaluable member. His reproductions featured all over the world within the card and calendar packs. His great sense of humour and cheerful banter will be sorely missed at MFPA conventions and meetings.  
Steve Chambers was born with arthrogryposis, a rare condition leaving him with no muscles in his arms and severe stiffening of the leg joints. He spent much of his early life at Great Ormond Street Hospital for Sick Children but exceeded doctors predictions due to the perseverance and determination of his mother, who spent hours massaging his legs and encouraging him to exercise. Steve attended an ordinary school where his natural inclination was to hold a pencil in his mouth, which led to him developing his artistic skills. After school he secured a place at Art College where his efforts led to him becoming accepted as a Student Member of the MFPA.
'The MFPA has given me the chance to work with my passion for art and painting, to see my work put into print to be seen all over the world is an added bonus'
Steve Chambers
In 1989 Steve met Jo, who was working as a nanny, and, after a whirlwind romance, they married. Today they live in Norfolk with their four children. They are fortunate to be close to the coast and Steve is able to pursue his lifelong interest in fishing. Steve was proud to become a Full Member Artist of the MFPA in 2005, his talent being recognised worldwide.
---
---
Join our mailing lists
If you would like to be put on our mailing list to receive our greeting cards, calendars and other products then please fill in the form here.