Search the shop
Back to

Tutorials
Our 'Learn To Paint' series
'Happy Little Snowman' watercolour painting by Bazza West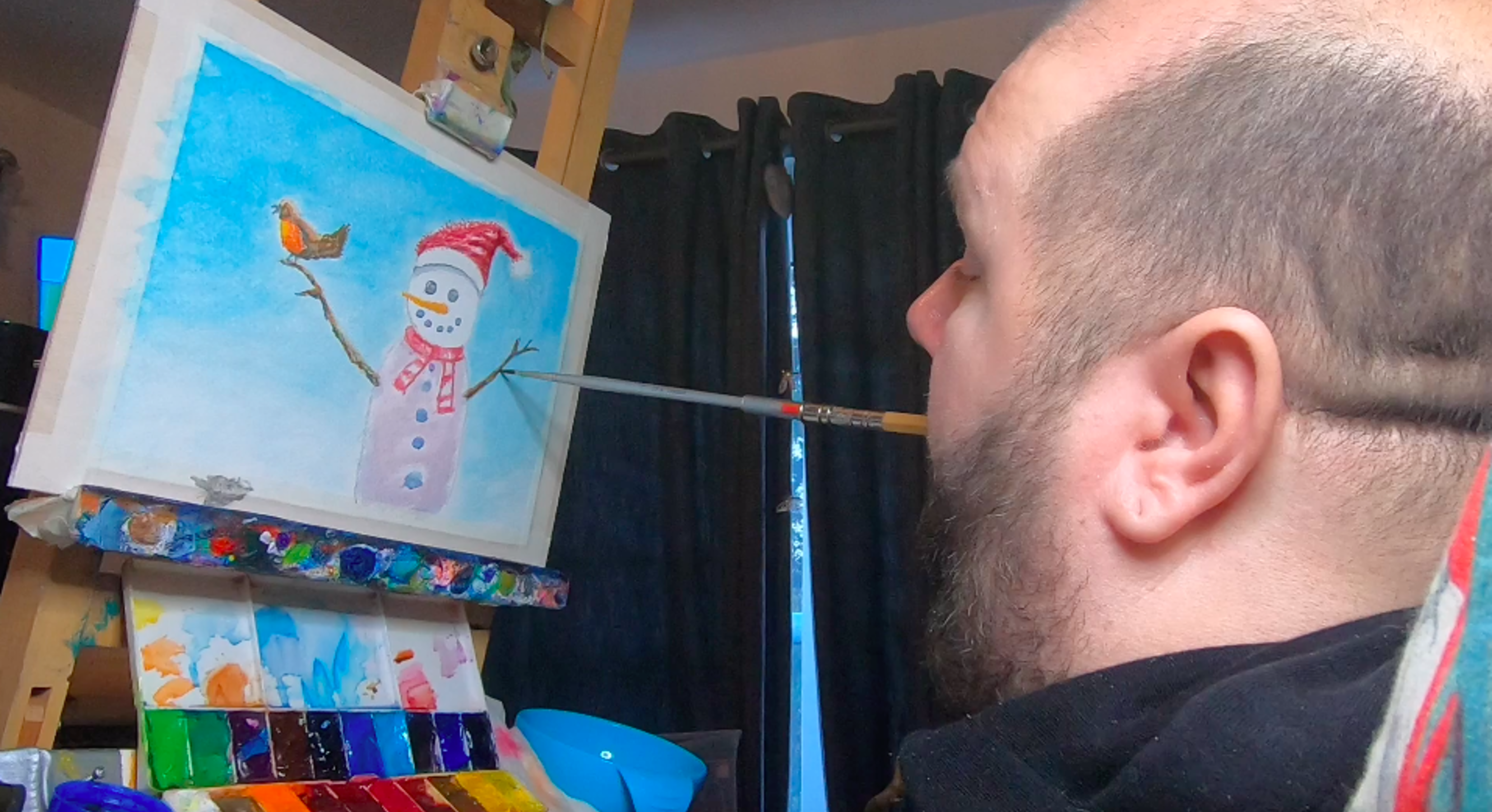 Follow along as Bazza paints his 'Happy Little Snowman' design by mouth, with top tips including:
Rough sketch the snowman's body with liquid charcoal (or alternatively a HB pencil will do great) as a guide of where to paint
Paint a gentle background to make your snowman really stand out. Bazza chooses to fade his background from darker to lighter blue, to give the scene a blizzardy winter feel
The snowman will need a hat and a scarf – feel free to use your favourite colours, but Bazza chooses a Christmas red
Browns and oranges for the little robin, but don't forget his red breast!
Bazza continues to add further layers to his painting once the previous layer dries, to build up to a bolder colour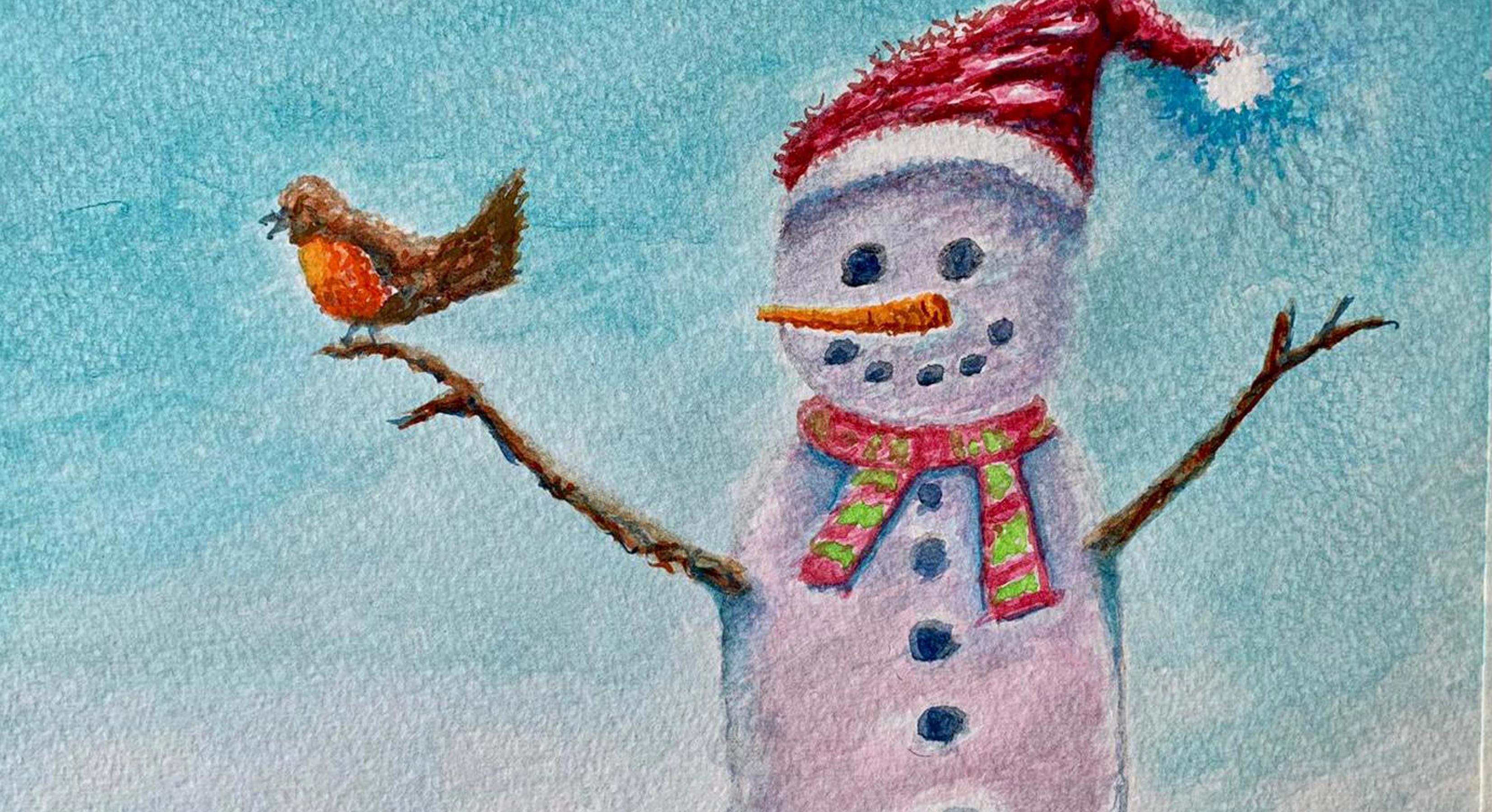 If you don't fancy painting with watercolour, you can still follow the design with whatever materials and paints you have at home.
Don't worry if you don't have a paint set at home, we stock them in our online shop here.
Any questions on getting started, simply message us on Facebook or Instagram and we can help!
Don't forget to tag us at #PaintWithMFPA for a chance for your creation to be shared on our channels.
---
---
Join our mailing lists
If you would like to be put on our mailing list to receive our greeting cards, calendars and other products then please fill in the form here.