Search the shop
Back to

News
Artist's Stroke of Genius
Cardiff-based mouth painter Rosie Moriarty-Simmonds OBE featured in an inspirational article that appeared in the July Special Edition of Chat magazine, which has a readership of over 172k.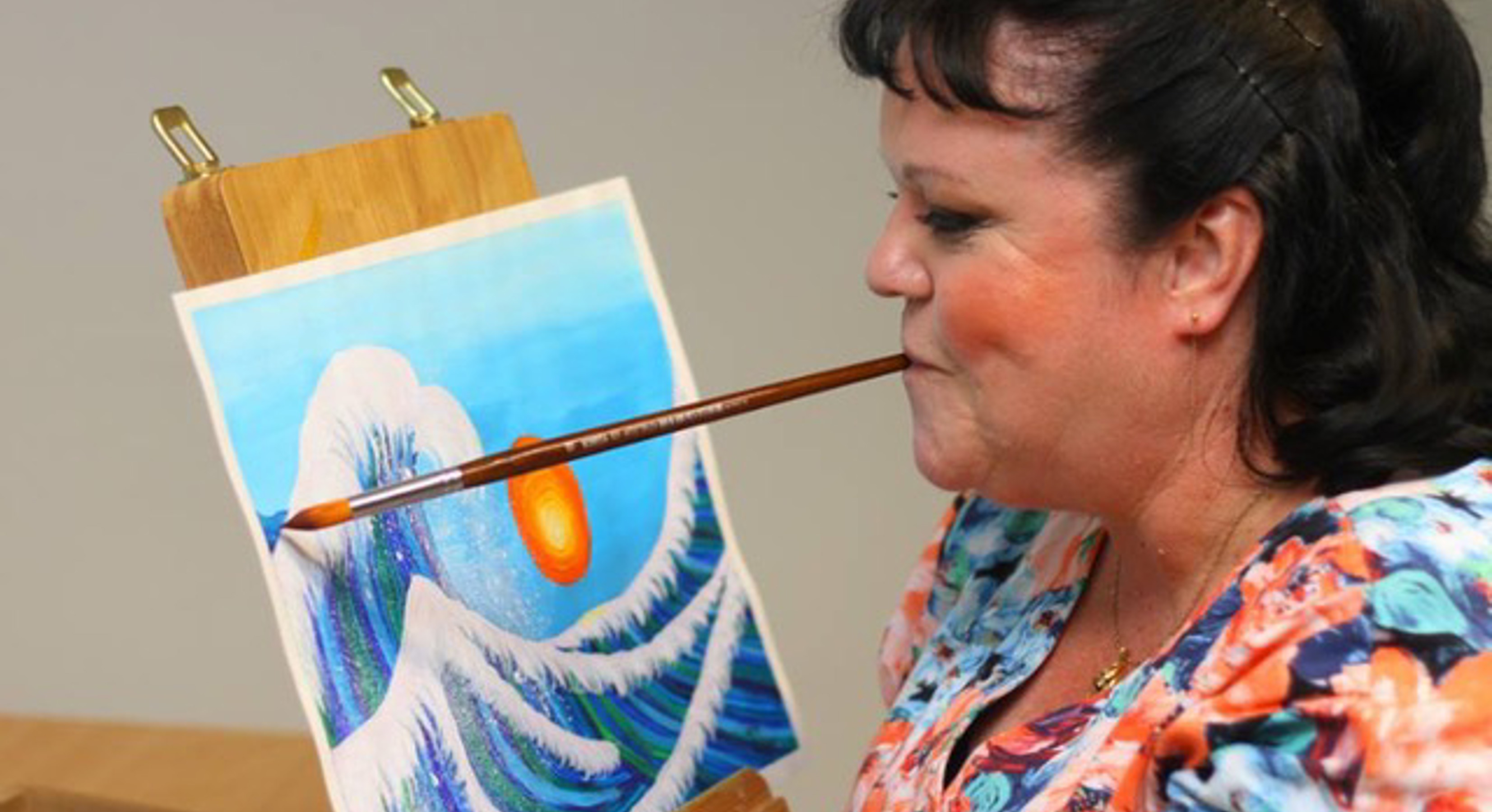 Born without arms or legs caused by the Thalidomide drug, Rosie described in the article how, when growing up, she loved all things art from painting to music and theatre and that despite her disability she never let it hold her back.
As a child, Rosie discovered the power of painting by mouth during art lessons at school, which helped her to unleash her creative side. As years passed, she continued to dabble with painting but mostly focused on building a life for herself.
In 2012, after a few years of persuasive conversation with a member of the Mouth and Foot Painting  Artists about her joining the organisation, Rosie, then 52 years old, decided the time was right and she was ready for the challenge and put together a portfolio of her work to present to the group. One year later she was offered a scholarship and she has never looked back.
Since then, Rosie's work has come along leaps and bounds and as she said, "I am so proud to be a part of the Mouth and Foot Painting Artists". As a student she has been able to experiment with different types, styles and colours and all of her work is bold and bright. Although she enjoys painting anything and everything, Rosie particularly enjoys painting portraits. "I find it fascinating looking into the eyes of others", said the artist.
Rosie has also been involved in online painting tutorials, as part of the MFPA programme to engage children in art during the difficult 'lockdown' period. Most recently she produced a tutorial of an Easter chick for children to try for themselves over the holiday break, which was picked up by the Cardiff Times, her local paper, on Facebook and featured on Netmums and the Nappy Valley Net Newsletter which reaches 36,000 parent subscribers.
In the Chat magazine article Rosie, a respected Equality Campaigner, also referenced her work in addressing disability issues about which she regularly gives public talks. As Rosie said, "We all have coping mechanisms to get through – for me, it's art. Painting with my mouth is the most remarkable thing of all."
You can pick up the monthly bumper issue of Chat online and in supermarkets now and throughout July, to read for yourself!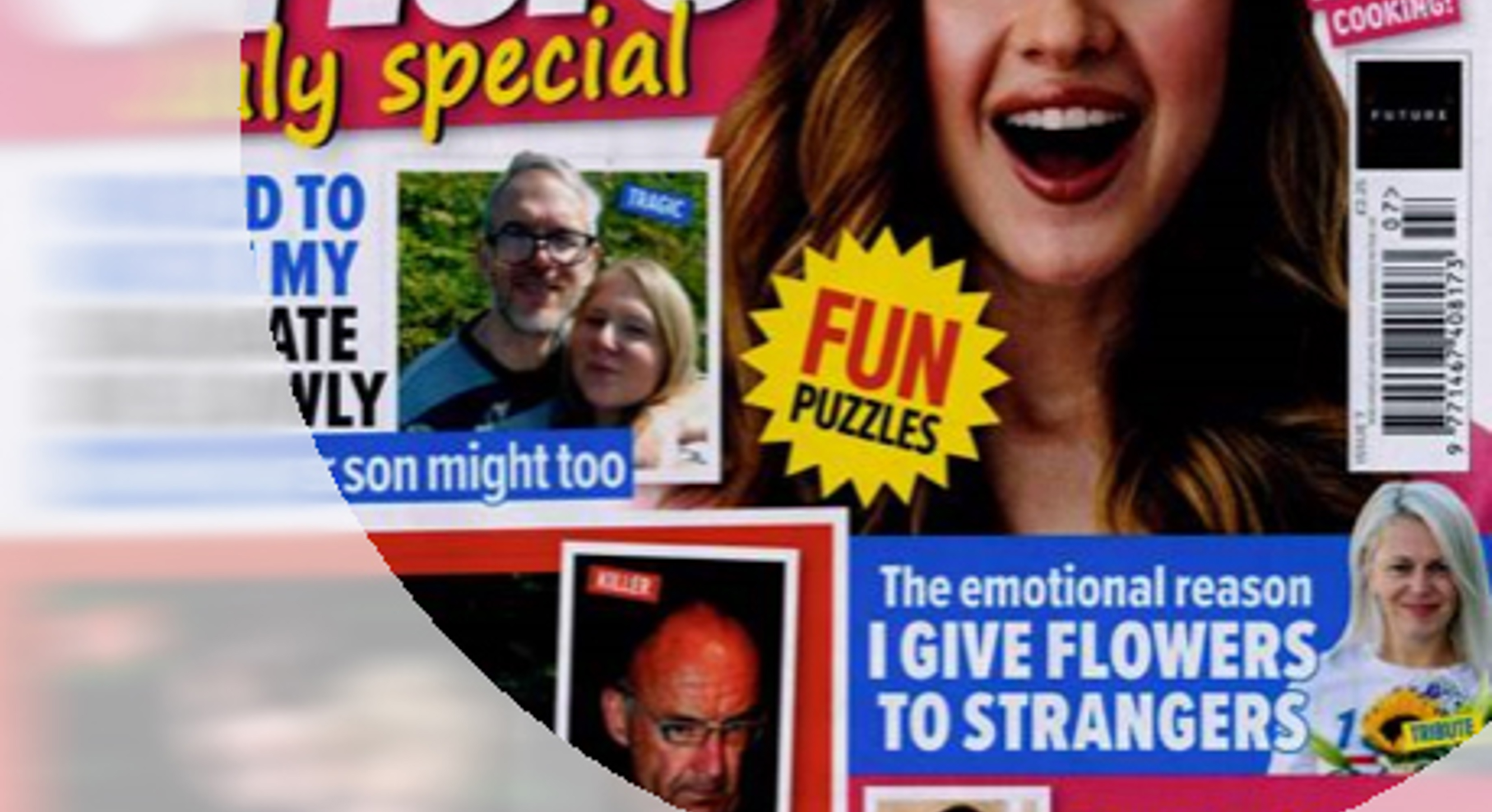 ---
---
Join our mailing lists
If you would like to be put on our mailing list to receive our greeting cards, calendars and other products then please fill in the form here.