Search the shop
Back to

News
Tom Inspires Viewers of Channel 5 News
Filmed at his home studio in Hampshire, artist Tom Yendell was interviewed for the Channel 5 early evening news programme, that aired on 2nd December 2021.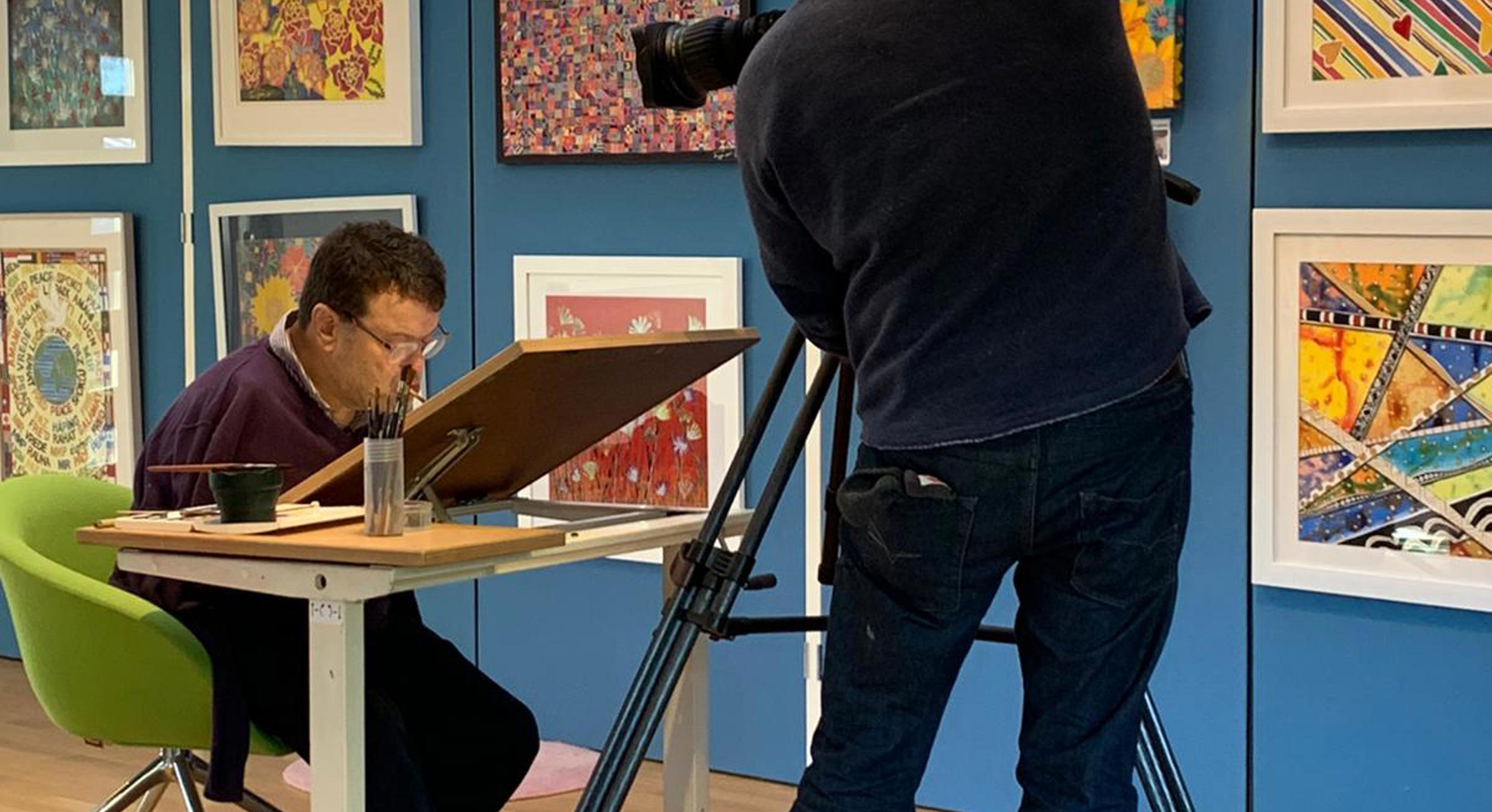 Throughout the one-hour news slot, Channel 5 showed a series of video clips of a Christmas image slowly being created on canvas by deft brushstrokes but intriguingly, not until the final reveal of the painting did the viewers realise it was being painted by Tom, holding the brush in his mouth.
During the interview, Tom talked about his background and how he came to be a painter with the Mouth and Foot Painting Artists (MFPA). He described how he was born without arms and from early childhood, painted using his mouth or foot and how, when he was a young man, he was introduced to the MFPA which helped him to build a career from his art. In the conversation, Tom explained to the interviewer that Christmas card sales are vital to his income and the rest of his MFPA artist colleagues and he was delighted that one of his images had been selected for this year's Christmas card collection.
When asked if he defined himself as someone who paints with his mouth or foot or, just as an artist, Tom replied, "No, I hope I am defined by the way I paint because I find it inspirational when I see our other artists painting. I've grown up with no arms so I don't see myself with that horrible label of disability. I always hated the word disability, it's negative, and not having hands has not been a negative thing in my whole life." The artist then went on to explain that he chooses to use the word unique when describing himself, not disabled. "I am unique, we're all unique in some way and we need to have variety in our lives because it's magical and inspirational", said Tom.
On that note the interviewer closed the conversation by adding, "Magical and inspirational, I can't think of two better words to describe Tom."
More than 325,000 people viewed the Channel 5 News television interview with Tom, to watch click here https://www.youtube.com/watch?v=fBEMBmgGmQM                  
---
---
Join our mailing lists
If you would like to be put on our mailing list to receive our greeting cards, calendars and other products then please fill in the form here.