Search the shop
Back to

News
Bazza's Festive Robin Painting Unveiled on ITV 'This Morning' Show
Following his successful mid-November appearance on ITV's 'This Morning Show' (along with fellow artist, Tom Yendell) Bazza West subsequently created an original mouth-painting for the two anchors, Alison Hammond and Dermot O'Leary and the 'This Morning Show' Team, as a special thank you to them for the providing the opportunity to appear on the show.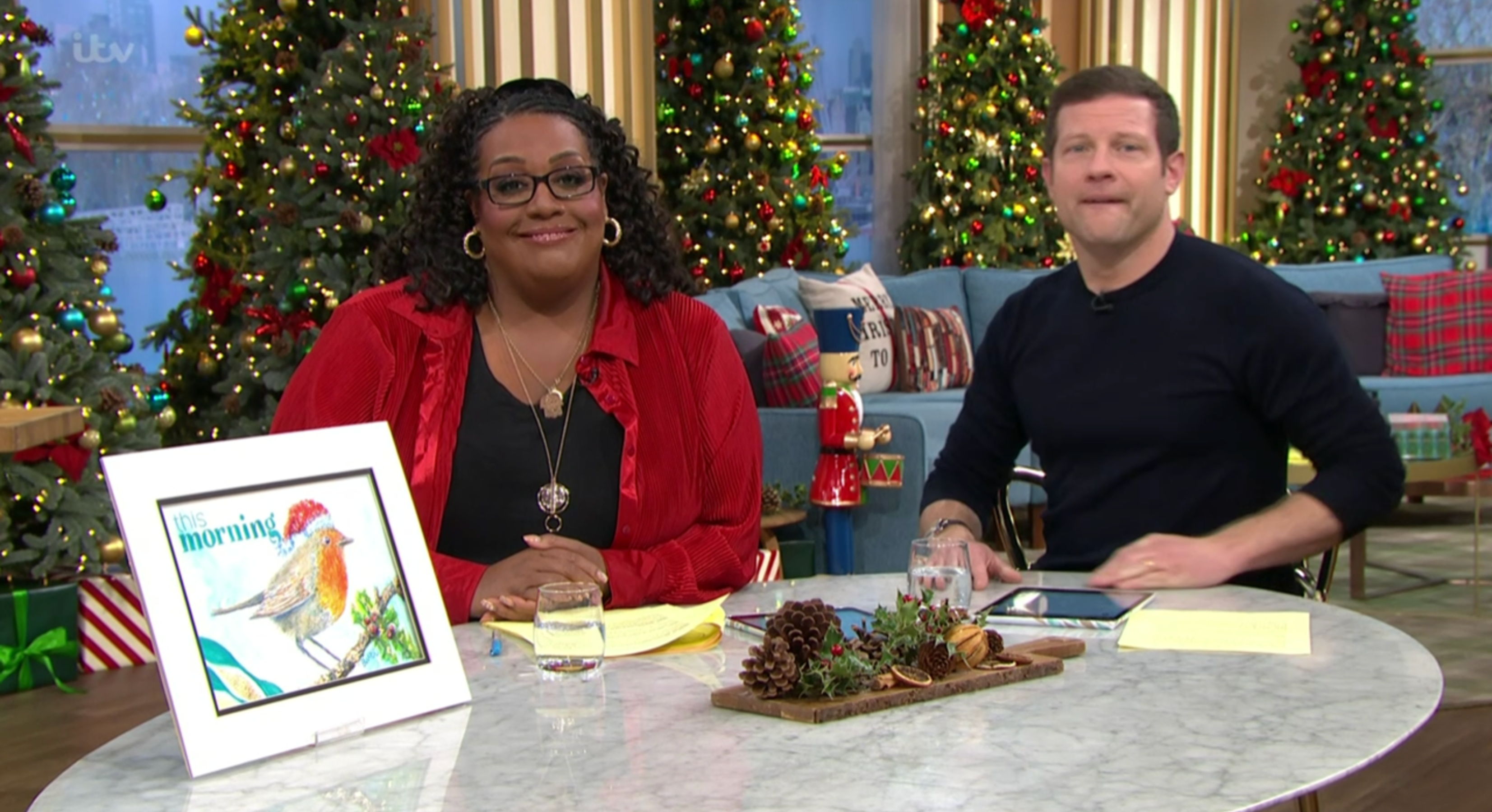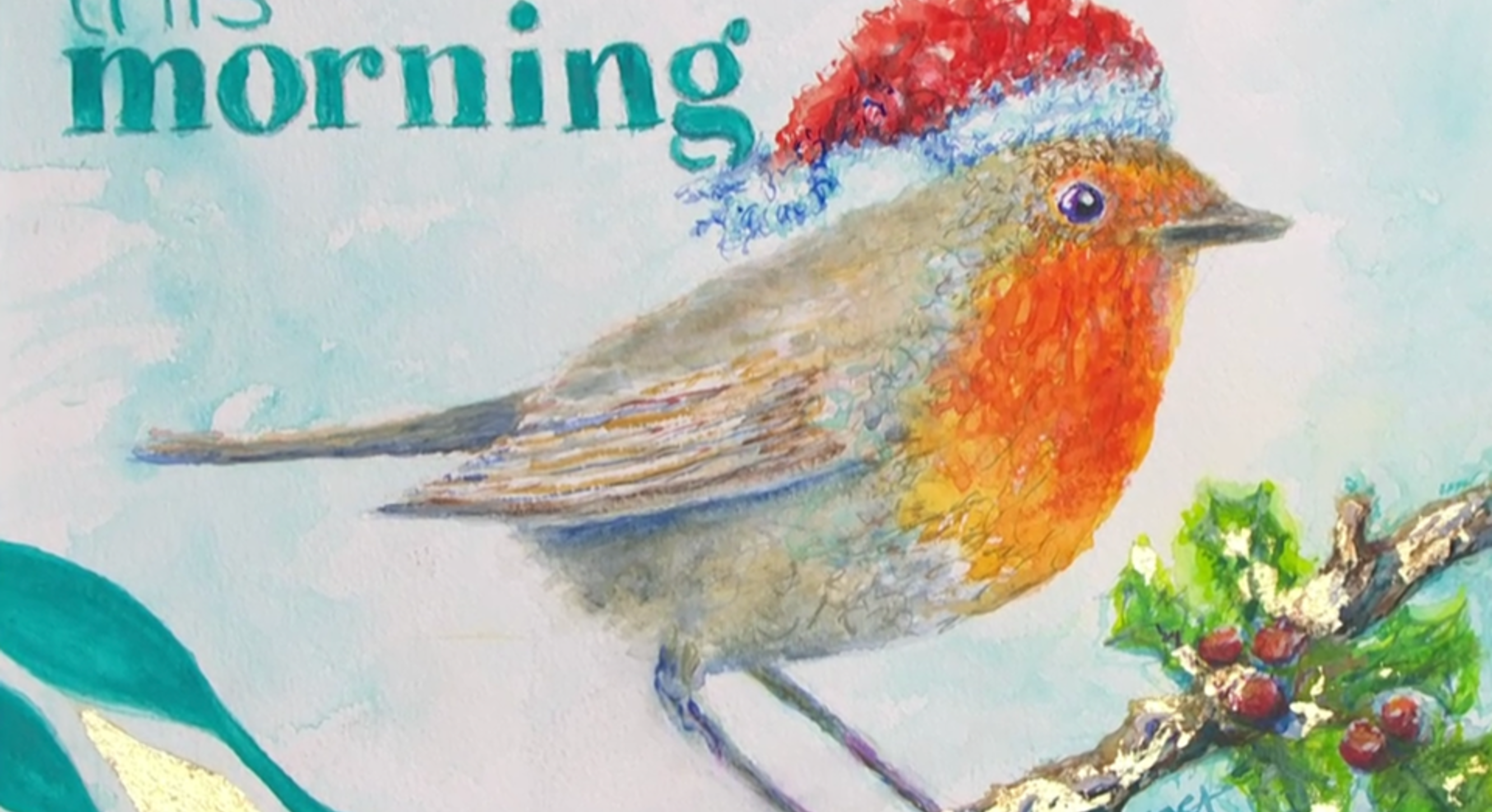 The painting, which was unveiled on the show on 3rd December, depicted a humorous image of a Robin wearing a festive, Christmas hat, to which the artist added a 'This Morning Show' logo. The gesture was greatly appreciated by the presenters who had both been charmed by Bazza and his inspirational story when he appeared on their show two weeks ago. Keen to share the painting with their more than 1.2 million television viewers, both presenters spoke in glowing terms about the artist and the unique work of the Mouth and Foot Painting Artists.
---
---
Join our mailing lists
If you would like to be put on our mailing list to receive our greeting cards, calendars and other products then please fill in the form here.